Diamond Plate Installation Services
Is your cooler starting to show its wear and tear?  Diamond plating is a rugged construction solution to the punishment your commercial refrigerator or walk-in cooler takes on a daily basis.  These built-to-order sets can protect floors, doors, corners, and basically anywhere on the cooler you would like to protect.  Check out the plating services we offer!
Door kick plates
One of the most heavily used application, these steel kick plates are rugged and will protect the integrity of your cooler door for years and years. Used in many different industries, the steel diamond plating can withstand a heavy hit from being kicked, to having a metal supply cart ramming into it. Our technicians are great in installing a custom measurement so that you're satisfied with the design and the quality.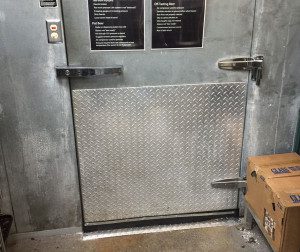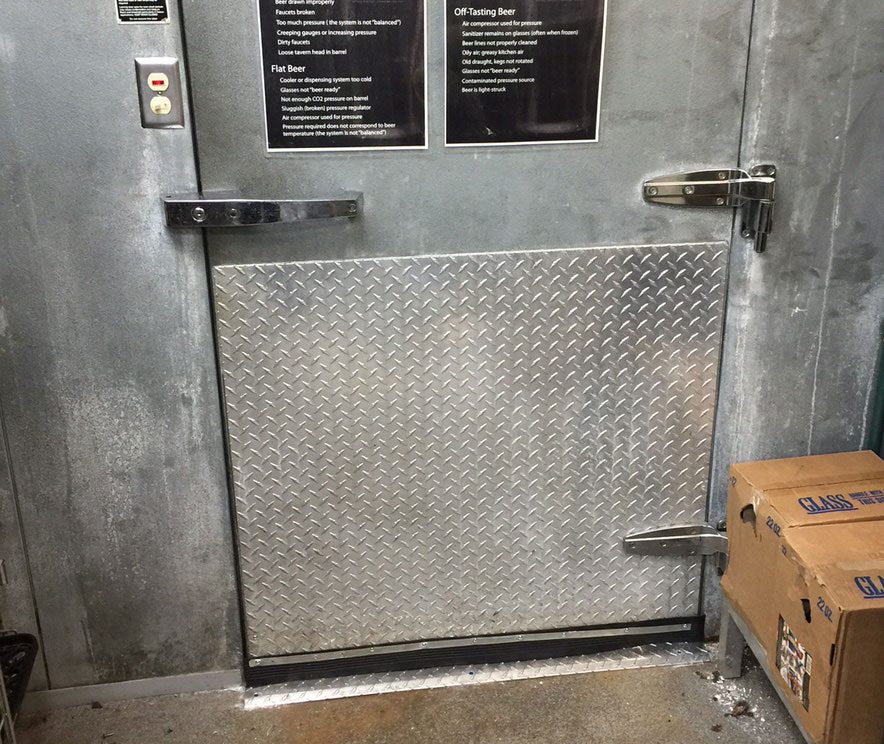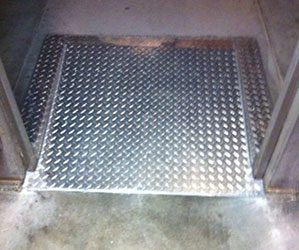 Ramp plates
By installing these plates, you're instantly increasing worker safety.  During high traffic operations, floors become slippery due to spillage or condensation. A slight incline or decline on a ramp could accelerate your chances of an incident. The rugged construction also helps prevent slippage through design. Our professional staff will measure out and install a custom-fit ramp to meet and exceed your protection concerns.
Diamond Plate Flooring
Tired of the time it takes to wash out plastic mats?  We're pretty sure your employees are too.  These diamond plated floor panels are build with safety and durability in mind and are easily cleaned.  No more heavy plastic mats that take time to drag out and clean.