Your Miami-Area Cooler Door Repair Experts
From Aventura to South Beach and down to Homestead, Gasket Doctor services restaurants, hotels, hospital, grocery, and convenient stores. The heat is on in Miami and you're going to want to make sure you're keeping your refrigeration from spoiling food, drinks, and various other product to keep cool. It is our goal to earn and keep your business, so we always start off with a free visit to address your needs.
Refrigeration/ Cooler Door gasket replacement
The gasket is a flexible rubber seal strip that forms along the outside edge of your freezer or refrigerator. Keeping an airtight seal on your commercial door can help keep your costs down. Sometimes, you can obviously see the issue, but other times, you can't tell when its time to replace. Gaskets can harden and crack and fail to seal which may be hard to spot. The motor can work overtime with a leak to keep the same temperature and result in a burnout. Then you have two problems! At Gasket Doctor, our expert technicians are well-versed in many different cooler door sizes and types.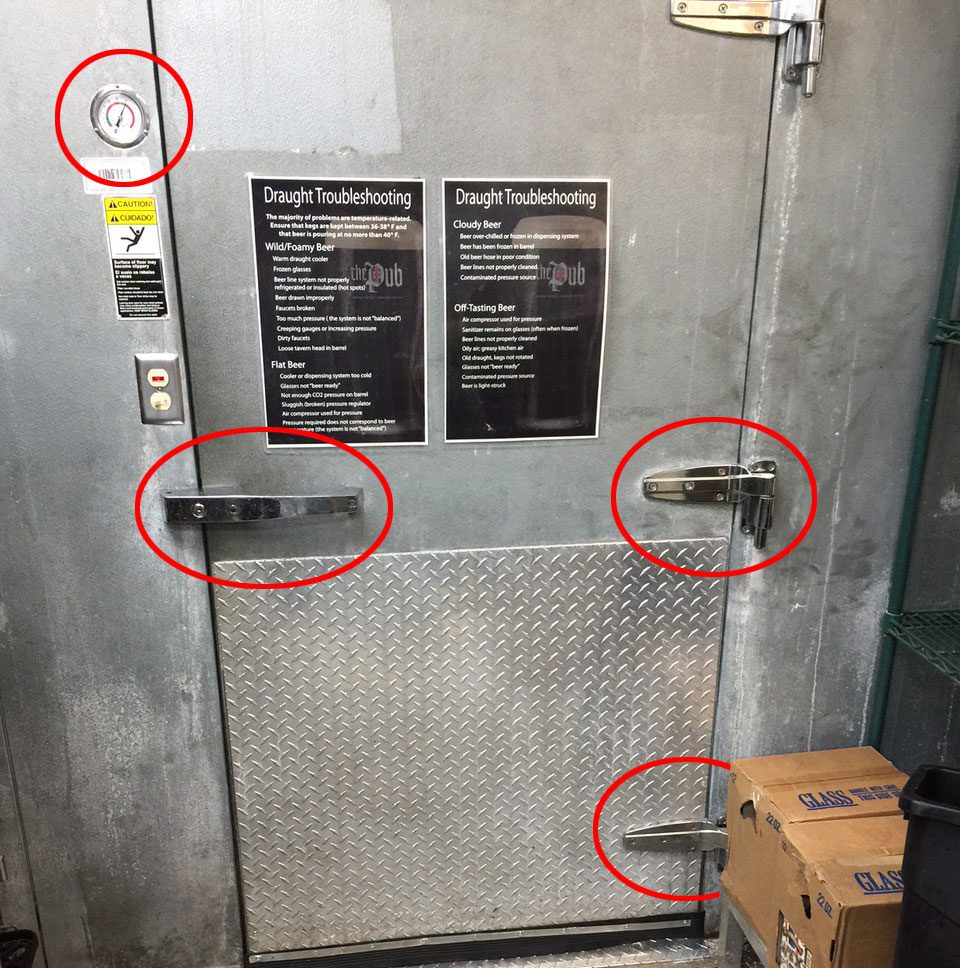 Door parts to keep your door swinging with ease
Looking to make your commercial cooler door more efficient? Is the wear and tear creating a door that is difficult to open and close? Gasket Doctor works with many customers throughout Miami in replacing the components that make your door efficient and operating smoothly. For walk-in cooler doors, you may need that spring hinge that ensures the door closes after your employees' enter and leave. In restaurant applications, there are chefs and line cooks that will constantly need product and the wear and tear on those hinges does take its toll. The last thing you want is for an employee to keep on going back to the door to ensures that it closes. We also replace handles and temperature gauges so you can monitor how efficient your cooler is operating.
We install cooler door diamond steel kick plates
Our restaurants in South Beach sure pump out the meals! But your walk-in cooler door takes quite the punishment. Often, you have staff that will be opening and closing the door due to having their hands full with inventory. Sometimes it may be a food cart that rolls through and bangs into the door. We know it's busy and a go-go when your restaurant is at full capacity and the meals are flying off the shelves. But if you don't have protection for your cooler doors, you can start seeing the damage add up. We install diamond plated steel kick plates to prevent your doors from damage which usually results in an unimpressive look and function.