Gasket Replacement and Repair
If your commercial refrigerator door gasket has become too dirty or no longer functional, our knowledgeable staff will be more than happy to make all necessary repairs and replacements. Gasket Doctor has extensive experience with South Florida restaurants, hospitals, or anywhere commercial refrigeration is needed.  Loose or corroded gaskets are replaced with efficient new ones, ready for the workload ahead.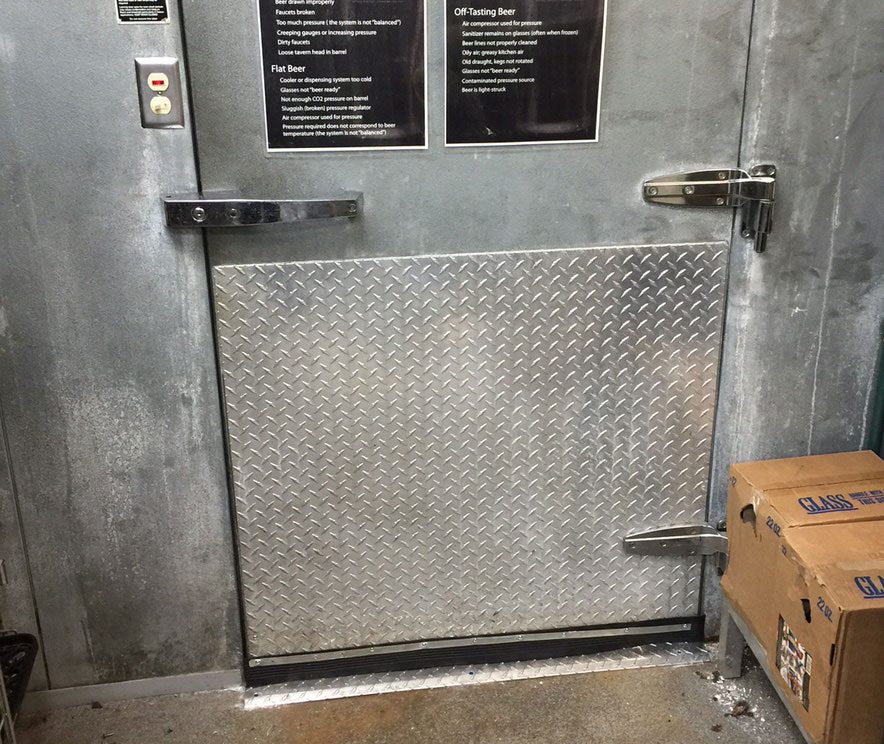 Protective Diamond Plating
Placing protective diamond plating on your cooler door will extend its life indefinitely and take quite a punishment from the service staff too.  One of the great benefits of diamond plating is the ability to cover up once unsightly blemishes from years of abuse. A professional looking door projects great appearance which is a plus for health inspectors who are looking for a clean environment.
Gasket Doctor has all sorts of different measures and sizes to fit most doors. We are more than happy to come and measure your door up and make suggestions. We also can install diamond plating on the floor to prevent slips and falls. Ramps and trim around the refrigerator can also be installed to prevent damage in high traffic areas.
Plastic Curtains Installation
Our made-to-order plastic curtains can help prevent energy loss and helps extend the life of your compressor. Installing new plastic curtains also shows health inspectors that you are dedicated to storing your food at safe temperatures